The ONLY British manufacturer of pipe bending machines, spares and accessories
FREE delivery to UK mainland
All orders usually despatched SAME DAY if ordered before 12 noon
Why buy an imported conduit bending machine when you can buy a High-Quality British Manufactured Product
COVID 19 Status Update – We are still open and shipping all orders
Electrical Conduit Benders
Universal Bender – Conduit & Copper
See our full range of spares
Already have a Benditnow machine?
Shop spares
Discounts for Training Centres, Colleges and Universities
Request your discount code now!
Call
07795 065174  
01142 696180
Address
Benditnow Ltd
Head Office (Correspondance only)
7 Bramley Drive,
Sheffield
S13 8TW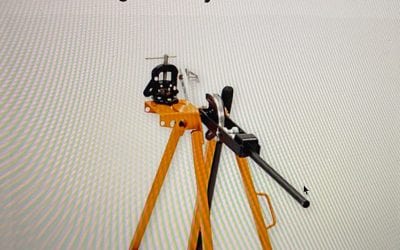 Curious, that's the description when I was looking on Amazon (at this point I want to make this absolutely clear this was not an Amazon product but a company selling via Amazon) I came across a site that had a picture of our British pipe bender that we designed for a...
read more